Disciplined in various acting techniques including Meisner, Stanislavsky, Stunt Performance and short/long form improv, Kerry has had a broad spectrum of roles. Her repertoire includes award-winning short and feature films, commercials, web series, local theater productions and an improv troupe.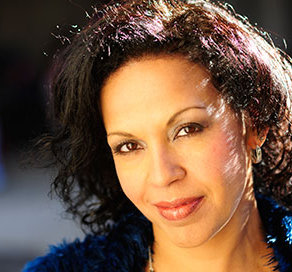 Her most recent roles include Mrs. Armstead in the feature film Carter High, a film based on a true story about high school football athletes in Dallas, TX, starring Vivica A. Fox, Charles S. Dutton, Pooch Hall and David Banner. She also played Ms. Williams in the festival favorite short film, Interview With A Racist and TV Exec Janice Richards in the multi-award winning feature Rockin Reverend, as well as the Doctor in Upstream Color, winner of the Special Jury Prize Award at Sundance. Kerry is a double-threat with acting and action chops through extensive experience and training with Lar Park Lincoln (Knots Landing, Friday the 13th Part VII), Keith David (Platoon, Greenleaf) and Cathryn Hartt. She has also trained with Guy Stevenson from the Groundlings, Doug Goodrich of the Midtown Jekyll and Hyde Club and the Frisco Improv Players Troupe. She is a certified stunt performer through W.A.C.T. Academy in Weatherford, TX. Having enjoyed martial arts for several years, Kerry is a black-belt in MMA style fighting with various disciplines.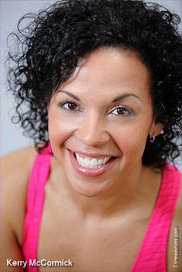 Some of her other film projects include Elements of Us, Bag of Tricks, Suicide Squad: A Typical Tuesday (fan-film), A New Flavor, Inventors and Vendors, Deadly Romance. She has also done stunt choreography and coordination on the web-series Bail Out starring Dennis O'Neill, Terry Kiser and Burton Gilliam. When Kerry isn't flexing her acting muscles, she enjoys and also teaches various fitness activities including dance, power yoga, Zumba and Cardio Combat. She holds an MBA in International Business, loves animals and volunteers at a local no-kill animal shelter. She enjoys spending time with her family and friends and traveling to exciting places world-wide. One of her favorite places to visit is Scotland. "My goal as an actor is to expand my understanding of humanity through my character work, and inspire and mentor others to find their place in the acting universe."